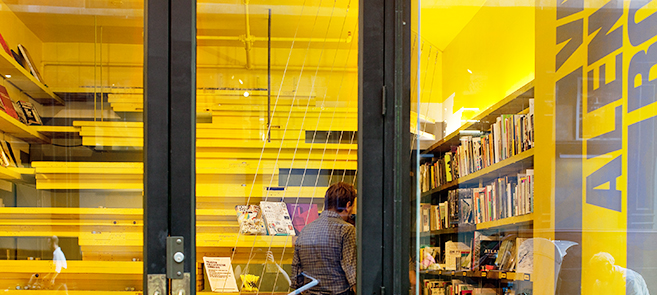 Tokyo Blues is now available at Van Alen Books. Swing by and check it out, it's a great bookstore. Here's the address and opening hours:
30 West 22nd Street (between 5th & 6th Avenue)
New York, NY 10010
MON — SAT, 11AM — 7PM,
THURSDAYS UNTIL 9PM
If you're in San Francisco, William Stout Architectural Books still carries Tokyo Blues. (I'm sorry, Rare Device is sold out for now.)
http://www.stoutbooks.com/cgi-bin/stoutbooks.cgi/86694.html
804 Montgomery Street, San Francisco, CA 94133
Tues-Fri 10-6:30, Sat 10-5:30, Sun-Mon CLOSED.
William Stout Books
1605 Solano at Tacoma, Berkeley, CA 94707
Tues-Fri 11-7, Sat 12-7, Sun-Mon CLOSED.
Meanwhile, you can still get the book from our site as well!