Do projects is Nurri Kim and Adam Greenfield, accompanied by a loose network of friends and collaborators.
Some of our ambitions are to:
- develop words and images that make the people who encounter them re-see themselves and the world around them;
- find the most appropriate containers for our ideas;
- and figure out what "do-it-yourself" might mean in an age when new production technologies, informational and logistical networks give the independent amateur producer unprecedented power to reach out and make things happen.
And even though we have absolutely no formal training or background in any of the skills we'd need to make good on these ambitions, one thing we definitely believe in is learning by doing. This site is a record of everything we learn along the way. We hope you enjoy both it and the things we make.
About Adam Greenfield.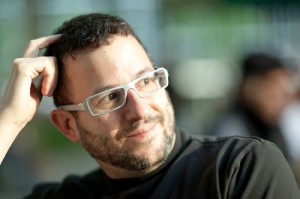 Adam Greenfield was born in Philadelphia, Pennsylvania. He is founder and managing director of the New York City-based urban systems design practice Urbanscale, author of Everyware: The dawning age of ubiquitous computing, and an adjunct instructor at New York University's Interactive Telecommunications Program.
More of his writing can be found on his blog, speedbird.wordpress.com.
About Nurri Kim.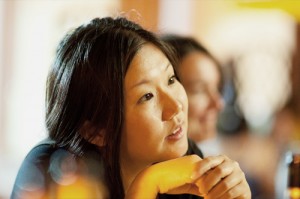 Photo by Matt Cottam
Nurri Kim was born in Seoul, Korea. She thinks of her work as an archeology of the moment, with the aim of restoring to awareness "the things that we see too often, and then forget to see." Her work has been exhibited at Hippolyte Photographic Gallery in Helsinki, Insa Art Space in Seoul, the Conflux festival in New York City, the Media Arts Asia Pacific festival in Brisbane, Australia, and the ICANOF media art show in Hachinohe, Japan, among others.
More of Nurri's work can be seen on her website, nurri.com.