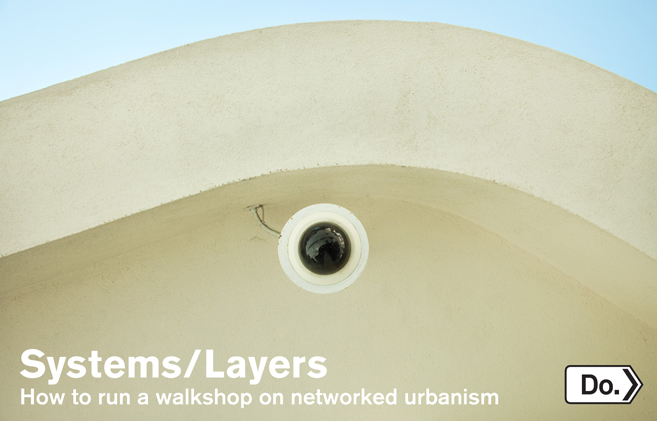 We're very excited to announce that today we release our free pamphlet Systems/Layers: How to run a walkshop on networked urbanism, in partnership with Giles Lane of Proboscis.
As the name implies, Systems/Layers describes just about everything you'll need to know in order to run a successful walkshop, from the what and the why to the how and the who.
This particular edition of Systems/Layers takes the form of a "eBook" made with the online Bookleteer tool Proboscis has developed; basically, an eBook is a PDF preformatted so you can print it out and fold it into a sturdy little book. We're quite pleased with the way ours looks and feels, and hope that you enjoy making one (or several) as well.
As with most of the things we do, the pamphlet is released to you under the terms of a Creative Commons Attribution-Noncommercial-Sharealike license. We encourage you to make and share as many as you need, and, of course, we'd be delighted if you wound up using them to plan and run a walkshop. All we ask is that you let us know if and when you do.