If you're the kind of person who just can't commit to buying something without a laying on of hands, we can definitely relate to you. We both like to inspect the touch and feel of things, too, and books are no exception.
We also, as it happens, still have a strong belief in physical retail, and especially in tightly edited stores that have a style and a stance all their own. That's why we're so happy to see Tokyo Blues at the awesome Rare Device on Market Street in San Francisco. Rare Device carries the sort of things you won't have seen in very many other boutiques, if anywhere else at all, and it gives us a wonderful feeling to see the book there.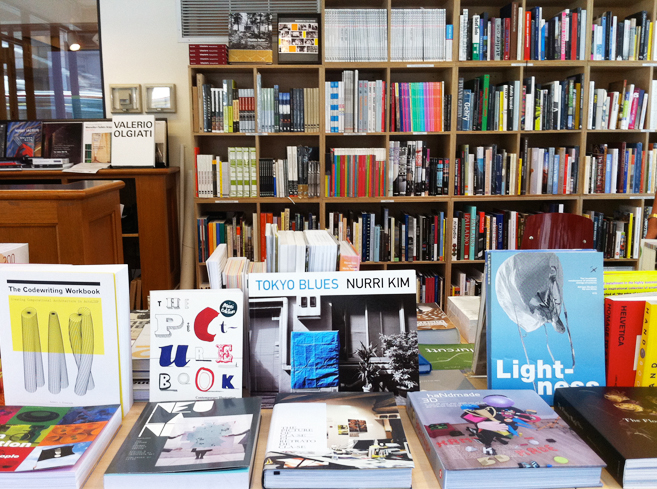 Another location is at William Stout Architectural Books. It's one of our favorite bookstores in the world and we're very happy that they carry our book as well. Please visit when you're at San Francisco.
p.s. Case in point: if you happen to visit the store between now and 10th October in 2010, be sure to check out the installation featuring the incredible work of Nervous System: jewelry and houseware that's as cutting-edge as it gets without being tainted in the slightest by precious avantgardism.